All new jaguar XJ "hands on".
Last Updated:
I have to say, in real life, the car is pretty stricking.

And it's big.

But after the 1st impression, here are a few things I noticed about the car.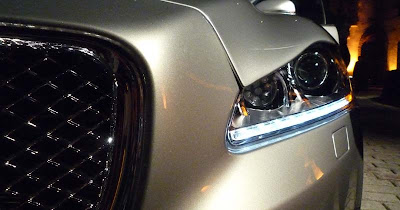 I saw this on all the pictures I've seen of the car. The cut where the hood matches the headlight and the top of the bumper is pretty sloppy. The hood part seems to stick out a bit. Something you almost never see in any car today.

And not acceptable in a car of that price.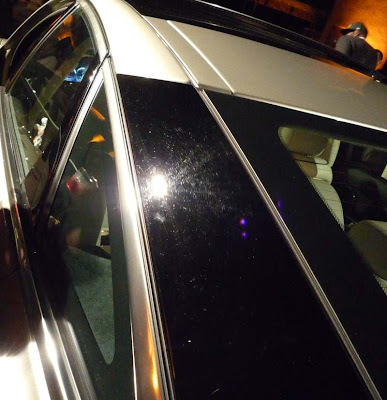 Those black panels around the rear window look as bad as in the pictures.

There are no reason for them. It makes the car look cheap and unrefined.


There are no dials in the new XJ. They are replaced by a flat screen.

It looks horrible. And again, cheap.

Like a video game. It has no place in a classy car like the top of the line sedan from Jaguar.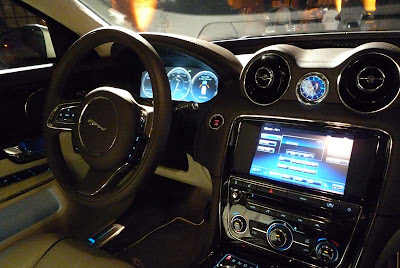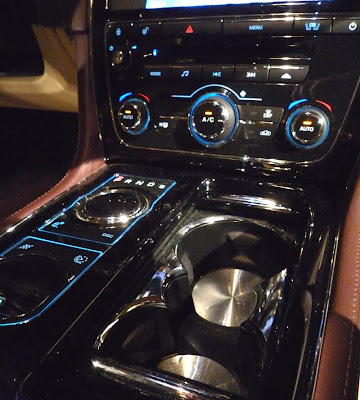 The interior seems very impressive. At first.

But soon, you notice that pretty much every line in the design is accented by a chrome piece.

There is such thing as too much chrome. Everything shines, everywhere!

It looks like a Las Vegas bar. And it left my with a feeling of vulgarity rather than luxury.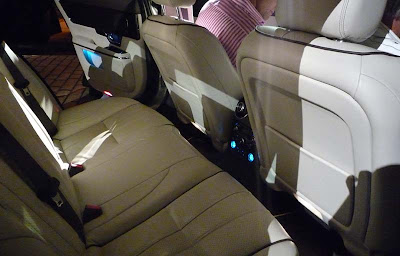 The back seat on the regular version isn't that big.

And the doors although solid, do not have that bank vault feel and sound many expensive cars have.
I was disappointed in the new XJ. But really, it was pretty much what I expected from the pictures.

None of the problems are solved by seeing the car in real life.

The interior was actually worse than I thought. It has that "poor person idea of luxury" feel to it.
Exactly what a Jaguar should NOT be….