Next Hyundai Azera
Last Updated: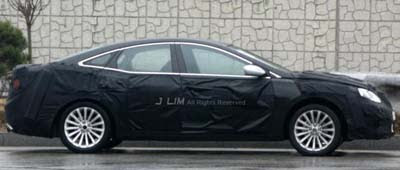 So it looks like there will be a redesigned Azera after all.
At least in some markets.
The new model will have the quite uncomfortable position of being squeezed in between the new, and larger, Sonata and the Genesis.
Not sure what they are thinking.
Sure, Toyota has the Avalon and the Lexus GS. Nissan has the Maxima and the Infiniti G37. But these are sold under different brands. Hyundai sells everything under one roof.
And it's not like the Azera has been a hit, at least in the US. I can count on one hand the ones I've seen around.
On the other hand, I saw a 2008 Limited model with 5000 miles on CarMax for about $19 000.
Quite a deal for a car that still has 4 years on the main warranty.