Opel Astra Wagon
Last Updated: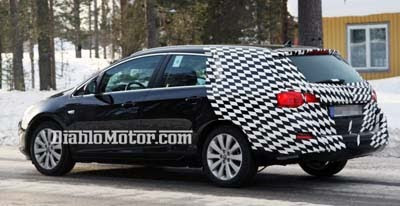 We all new it was coming. As well as a sporty coupe for later.
The Astra sedan will be sold here next year as the smallest Buick, so this might also make it across the Atlantic.
Just like its big brother the Insignia wagon will be our Regal wagon.
We'll have to see. Ford already claimed the new Focus wagon is NOT coming over here.
GM might just be doing the same and keep this for the European market after all…