2011 VW Eos?
Last Updated: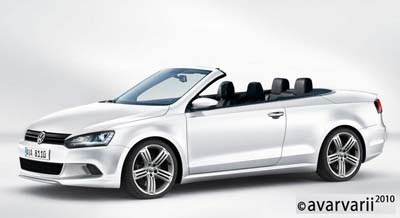 This is obviously just an illustration.
And I think it might be quite optimistic.
There are rumors around of a revised Eos for 2011, but we haven't seen any pictures of prototypes driving around yet.
We usually see VW prototype pictures for what seems years before the actual cars come out.
This illustration shows an all new design, not just a new front end.
It actually looks like a new Jetta convertible.
Who knows….