Ford Taurus test drive
Last Updated: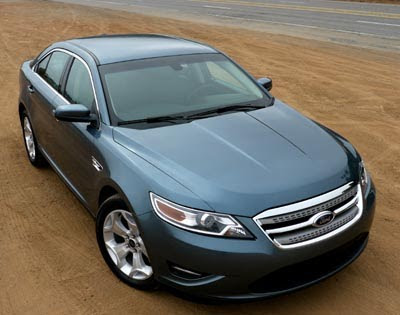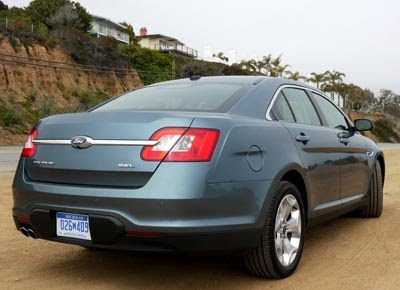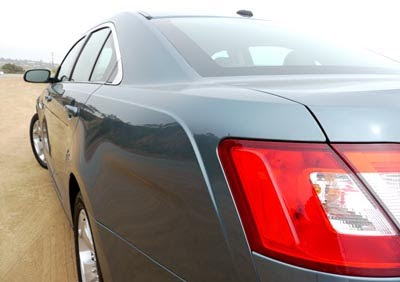 -HOW IT LOOKS.

The new Taurus is without a doubt, a great looking car.

It is one of the best looking sedan out there right now in the US market.

I was surprised to see how many looks I got driving it for a week.
For some reason, I don't see that many on the road yet, so it really stand out in a crowd.

In a good way.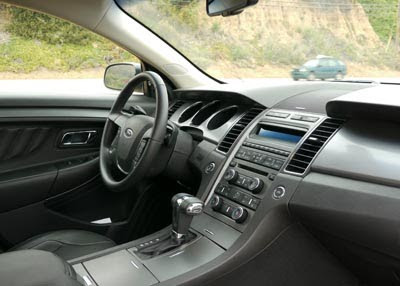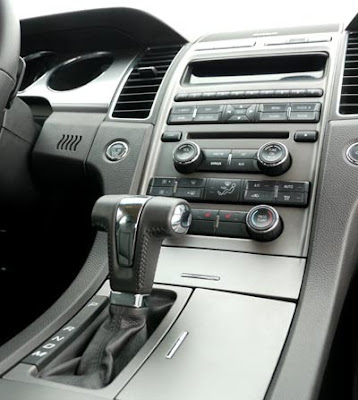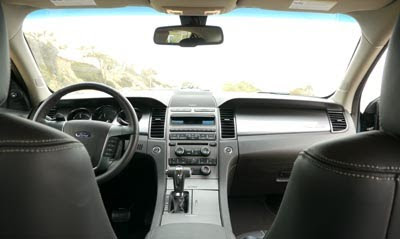 -HOW IT IS INSIDE.

It looks like what we used to see inside auto show concepts a few years ago.

I always wanted to see that kind of "flowing into the dashboard" console design an a "regular" car, not in just some pricey exotic model.

It all feels very futuristic in a production car.
It just looks great.
The car feels wide and roomy. And pretty much everything is made of good quality plastics.

The seats are quite amazing. Some of the best I've ever experienced. But I must say, my test car was equipped with the $595 "Multi contoured seats" option.

Visibility all around is really good. Even with what could seem to be narrow windows.
It also had an amazing Sony sound system. Producing one of the best sound in any car I've been in.

It is quite an amazing experience.
The Taurus was also my 1st real experience with the Sync system.

Which worked well most of the time, but had trouble recognizing my voice once in a while.

You can always use it without the voice recognition if that happens.
The steering wheel feels great and has a thinner rim on top. Unusual but very comfortable.
I just wish the doors felt more solid when you close them. They are thick but don't really sound like it.

A bit strange…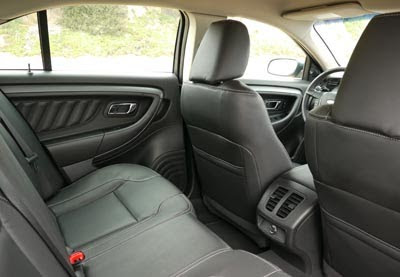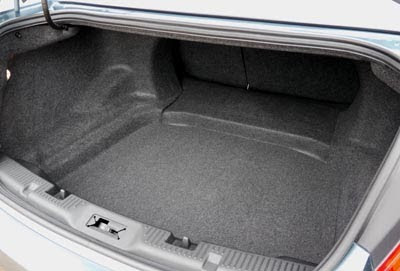 Being quite a large car ( although only about 4 inches longer than a Camry) is is very roomy. And that includes the back seat, and a huge trunck area.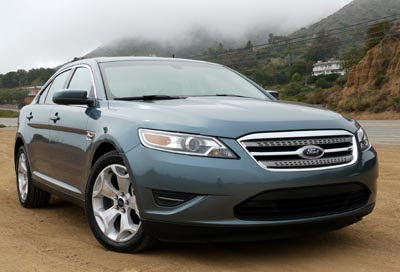 -HOW IT DRIVES.
-Ride.

The ride of the new Taurus is about perfect.

It has that solid, firm feel that you get mostly in European cars. Yet very smooth at the same time.

It does ride like a luxury car, but is also a pleasure to drive. And it does feel more substantial than most mid sized cars out there.
The seating position is higher than most . Similar to the previous Ford 500/Taurus.
-Steering.

The steering is pretty much as good as it gets for a family car.

It is just firm enough and offers a very natural feel. But it is never too hard.

Another part of this puzzle that makes the car such a joy to drive.
For comparison, the Nissan Maxima's steering is anything but sporty. Way too over boosted for what wants to be a sports sedan.


-Engine.

The 3.5 Liter V6 produces 263hp.

Which is quite a bit, and always enough. I never felt it needed more power. Even with a full load of passengers.
The Taurus is rated at 18mpg City and 27 HWY.

During my week, I did get about 18 MPG in the city like advertised, but was able to get 31 on the FWY.

Which is really good for such a car.
–Transmission.

There is usually not much to report on modern automatic transmissions these days, unless they are really bad.

Most of them are really smooth. And the 6 speed in the Taurus is no exception.

I also found it pretty quick to respond to downshift requests from my right foot.
-SO???
I must say the new Taurus is one of the best non luxury sedan on the market today.

My SEL model came up to about $33 000. (Without GPS or sunroof).

Which could seem a bit pricey at first.

But it is still cheaper than a similar Nissan Maxima. And a much nicer drive.

It does achieve a blend of comfort and driving pleasure that the big Nissan only dreams of.
And really only about $1500 more than a similar Camry.
I would no hesitate to recommend the new Taurus to anyone in the market for a great looking, roomy sedan that is as comfortable as it is a pleasure to drive.
Feel free to ask any questions about my week experience with the Taurus.