2012 Return of the Audi A2?
Last Updated: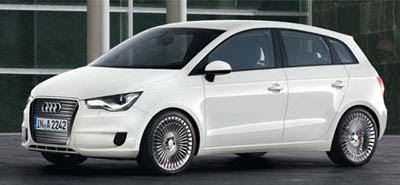 The Audi A2 was produced from 1999 to 2005. But never sold in over here.
There is now a rumor about an all new A2, based on a stretched A1 platform coming up.
Audi is still saying we won't be getting the A1 in the US, so who knows if a larger version could be sold here or not.
It's really too bad about the A1. Especially considering the success of the Mini here. And the arrival of the Fiat 500.