Chery A6 CC
Last Updated: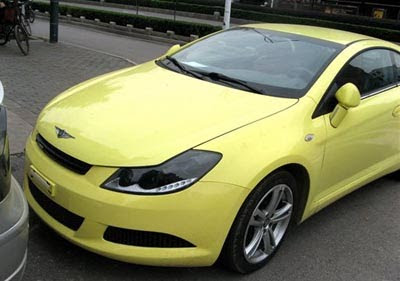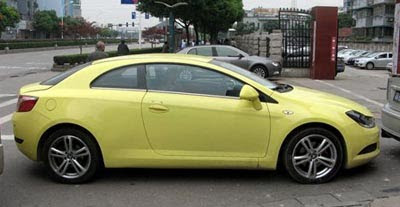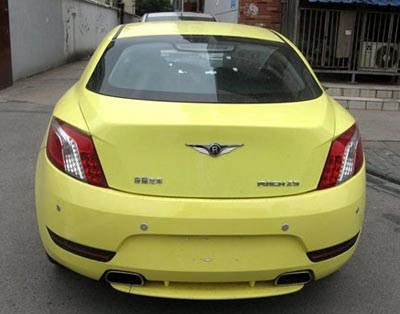 They previewed this car as a concept back in 2007.
The red car was caught testing over a year ago.It was also spotted in England back in 2009.
The yellow car now carries a new name, "Rich". Which is a new sub-brand from Chery.
Including the cheezy Bentley like logo.
I just wonder what went wrong in the development of this car. 4 years is quite a long time.
And the production car looks exactly the same as the concept.
Now they are saying again that the production model will be out soon.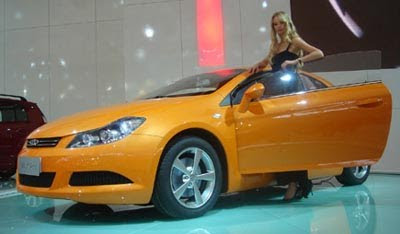 This is what concept looked like in 2007.
Still a good looking car that hasn't aged much.
Thanks to its Bertone design.