Chevrolet Traverse Test Drive.
Last Updated: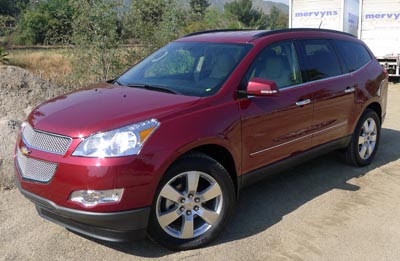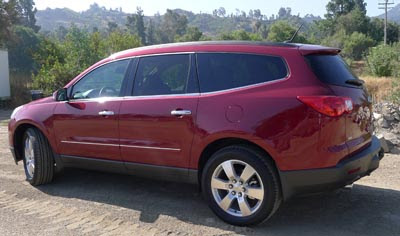 -HOW IT LOOKS.
I always thought the Traverse was quite a good looking crossover.
You can tell it is related to the Buick Enclave, but it has its own design and personality.
A simple, more understated design. Which is exactly what it should be compared to the Buick.
And the 20 inch wheels on my test car looked great.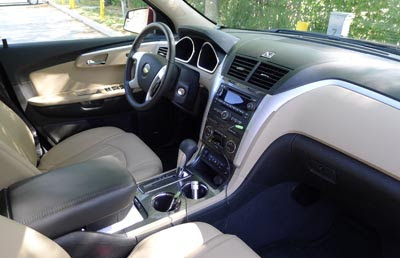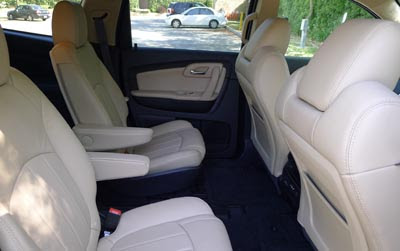 -HOW IT IS INSIDE.
At first, the interior seemed just fine to me.
I especially liked the tan/black leather combo. Which is one of my favorite interior color.
The seats are comfortable. Very roomy, front and back.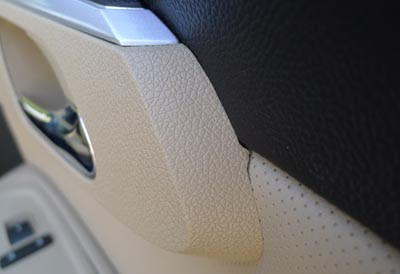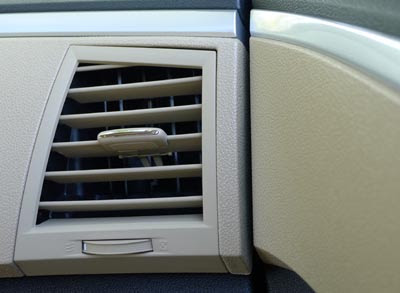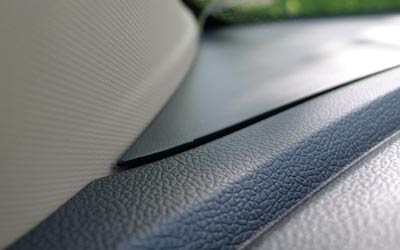 But after a little while, I started noticing how cheap things felt.
There is no soft plastic anywhere, except on the armrests. The dash, doors and console are all covered with cheap and shiny material.
It might be passable in a $16 000 Jetta, but not in my $42 000 test car.
The materials in almost any other GM cars are better.
This feels and looks more like "old GM", like the Cobalt than the new Cruze, where the plastics feel and look much better than this.
The stereo is one of these Bose system that just sounds OK, not great.
I have noticed that in many other cars too. Bose seem to be riding on their reputation more than actual sound quality. At least for car systems…
And there are a few things missing, at least for the price.
Like remote entry, or even a USB plug for the iPod.
And even though my car had a DVD player for the back seat, it didn't have a sunroof or a GPS. All for $42 665…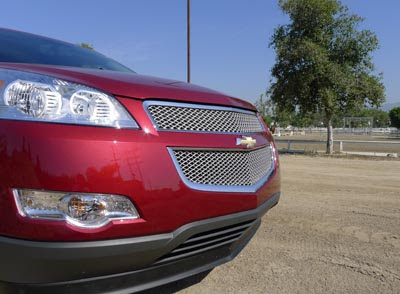 -HOW IT DRIVES.
.Ride/Steering
The traverse is one of the smoothest and comfortable car I have driven in a long time. It does ride like a luxury car, and always feels very solid, no matter how bad the road gets.
The steering is very accurate with good on center feel. It is not to light. And has a really good feel.
.Engine/transmission
The engine is much better than the 3.0 Liter used in the smaller Terrain.
There is always enough power, and it is always smooth and quiet.
The transmission always does a great job, and can be pretty responsive when you need it to be. Again, quite the opposite of what I experienced with the V6 Terrain.
The AWD V6 Traverse is rated at 16/23 MPG
I was never abel to get 16 in the city. The best I got was 13.
But I did get 23 on the HWY. Which isn't much either….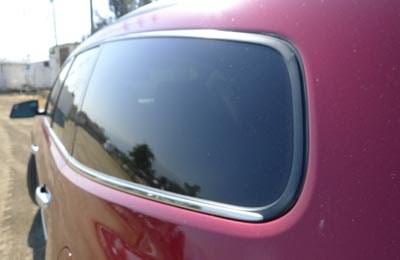 -SO???
The Traverse faces stiff competition, mainly from the Mazda CX-9. Which is a great car.
It has a much better interior. And I got 15/26 MPG in the AWD version I tested last year.
It was also about $2500 less but included a sunroof and GPS.
The Traverse also faces competition from its cousin, the Buick Enclave.
Which is actually just a few thousands more, and also has a much better interior.
The traverse is a good car, but in desperate need of a much better interior.
I also think it is overpriced next to the competition.