2012 Honda CRV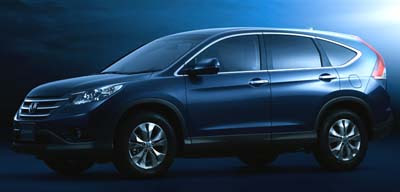 This is an official picture from the Japanese Honda site, so the real production model.
Not surprises since we've seen the slightly disguised "concept" a few weeks ago.
I think it looks pretty nice so far.
The current model is still very popular so they didn't have to stretch things too far. Yet they did come up with a different design.
Unlike what they did with the 2012 Civic which looks like a cheap copy of the previous one.
More very soon.