Revised Mercedes E Class
Last Updated: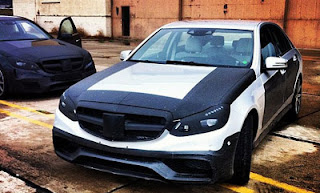 Looks like the E class is getting a simpler grille next year. As well as loosing the quad headlights.
The weird line above the rear wheels is gone also (More visible in earlier spy shots)
The current E class has grown on me.
I still prefer the coupe/convertible design a lot. These will be getting the new front designs as well.