2015 Honda Fit Sedan?
Last Updated: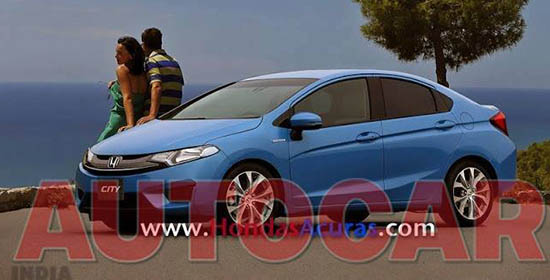 We are getting a sedan version of the all new Fit next year.
Many other countries have had it before, called the City. Which was based on the previous Fit.
This illustration shows what a sedan version of the new 2014 Fit would look like.
And I must say, I think it looks much better than the Hatchback.
The side creases and lines seem to work much better within that shape.
This could actually be pretty close to the real thing.
The new Fit sedan will join Honda's US line up next year, bellow the Civic.