Nissan Juke Test Drive
Last Updated: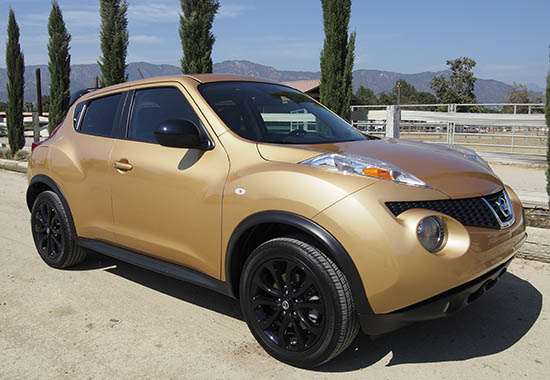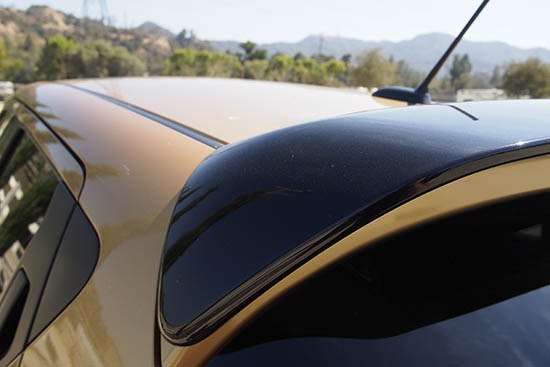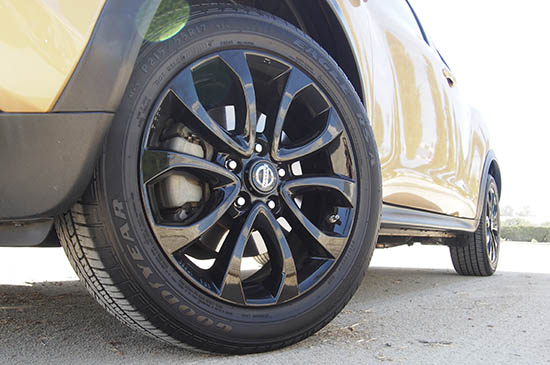 I did drive the Juke before and remember liking it quite a
bit.
The version I was driving last week as called "Midnight
Edition". Which, in my opinion, makes it one of the most vulgar looking car I
have seen in years.
The Juke's
design isn't for everyone. I actually like it.
But the Gold (not Champagne, Gold like in Gold bar), black
wheels and spoiler combo isn't' for me. At all.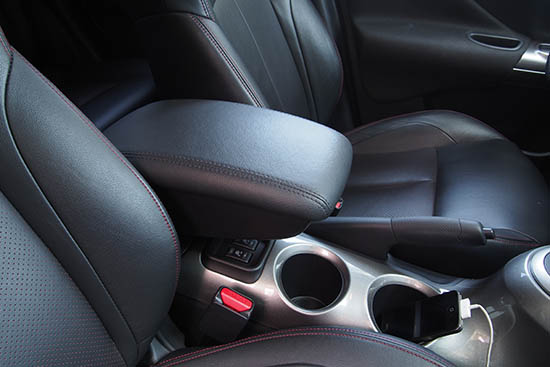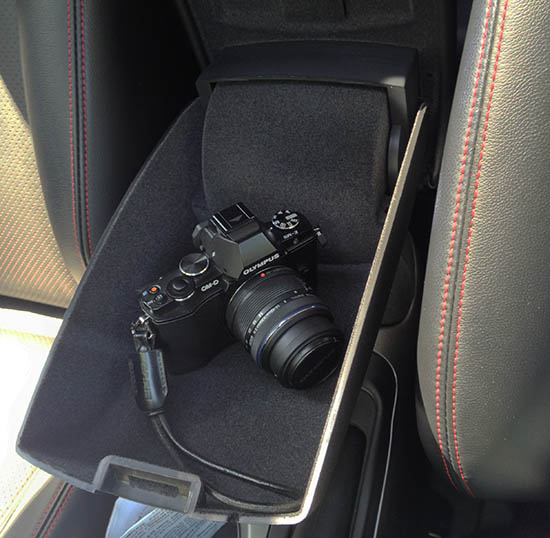 The interior is pretty much the same as before. Except now,
at least on my SL version, there is an armrest option. ($245)
Which is a good idea, since it is actually quite roomy. But
its design doesn't match at all the rest of the interior. It looks like
something you got at Pep Boys, and feels pretty flimsy.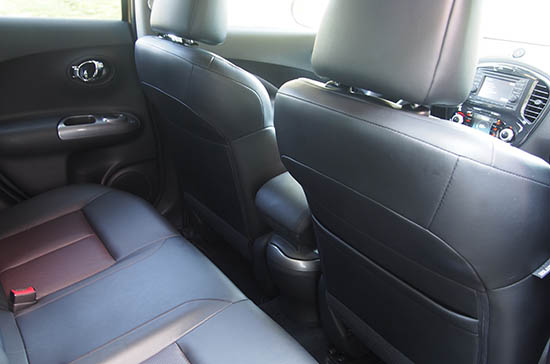 No soft plastics here. Anywhere. Which is OK I guess for s
small SUV starting at under $20 000.
The stereo sounds really good, the seats are fine. The rear
legroom is of the "it depends who's driving" type. It can be pretty tight back
there.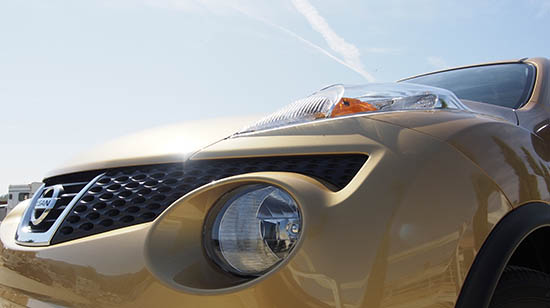 The steering is still way too light to be sporty.
And the
smooth and quiet 1.6 Liter engine still suffers from massive turbo lag. There
is pretty much nothing available under 2500/3000 RPM. And then a rush of power
that can take you by surprise.
Really not a good thing, at all. And quite dangerous at
intersections.
The CVT doesn't help either. Huge turbo lag and CVT has to
be one of the worst combos ever.
As I said previously, the 6-speed manual is a much better
fit for this car.
But Nissan seems to be on the warpath with manual
transmissions these days. Either they bundle them in overpriced "Sport package'
options. Or just kill them altogether…
Last year I test-drove an SL model with 6 speeds, which is
no longer available.
The car is rated at 25/30MPG. I never got 25, as my best
number in the city was about 22. But for some reason, had no problem reaching
34MPG on the freeway.
Not sure if the tires are different this year, of just
different for this "Midnight edition", but the ride is horrible. It doesn't
absorb anything. The whole thing feels jittery all the time. Again, this is not
sporty at all. Just uncomfortable and crude.
The loaded SL 6 speed I drove last year was a bit under $25
000. Which, I thought, was fine for a fun looking loaded little SUV. But this
version costs $29 065.
Which I think is way too much for what it is. Sure, there is
plenty of power, but it is delivered in such a crude way, it is very hard to
manage.
The Mini Countryman S isn't that much more expensive. As it
starts at around $27 000.
And about $4000 more if you load it up like the Juke SL AWD
I drove. The Mini has an upscale look and feel that the Juke cannot even
dream of.
I still like the Juke. Just not for almost $30 000.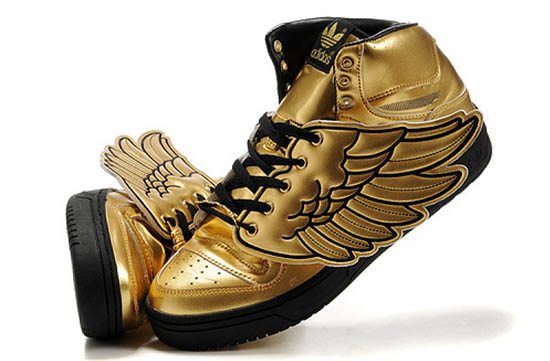 I knew it reminded me of something, you just wasn't sure
what…