2016 Lexus RX
Last Updated: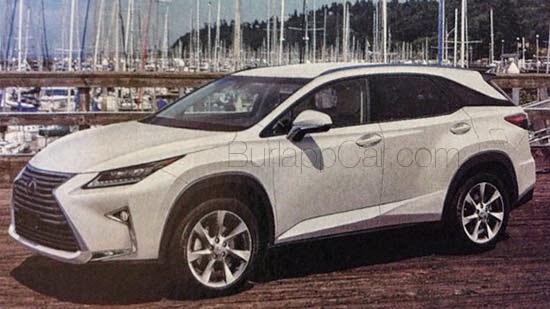 This is still just an illustration. Not the real thing.
But it does match the teaser shot we saw a few days ago.
And includes some NX styling cues.
So I think this might be pretty close.
The RX is a big hit for Lexus. With over 107 000 of them sold last year.
(One of its best year ever)
For exemple, Audi sold 42 420 units of the Q5 last year.
BMW sold 33 824 X3s. Mercedes sold 46 726 units of the M Class .
Cadillac came a bit closer with their popular SRX at 53 578 units.
Looks like the RX dwarfs everyone in the US.