All new BMW 7 series Vs 3 year old Kia K900
Last Updated: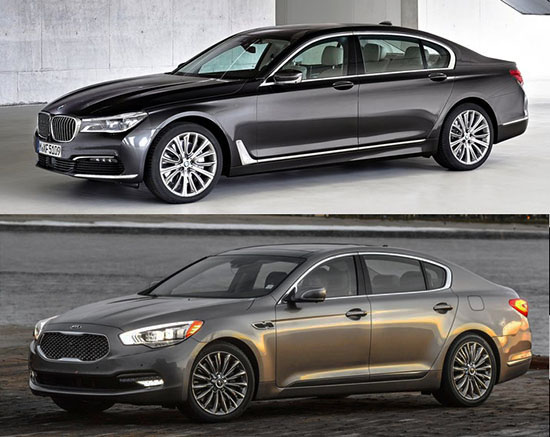 I am sure this will seem quite blasphemous to all BMW fans (AKA BMW snobs)
But still. I am just really underwhelmed by the all new, yet quite old looking, 7 series.
(I mean doesn't that rear view look more like an Acura??)
And sure, of course, a Kia is not a BMW. (…)
But I think the K900 design still holds its own pretty well. Considering the car was introduced exactly 3 years ago.
What do you think?