2017 Hyundai Accent/Verna
Last Updated: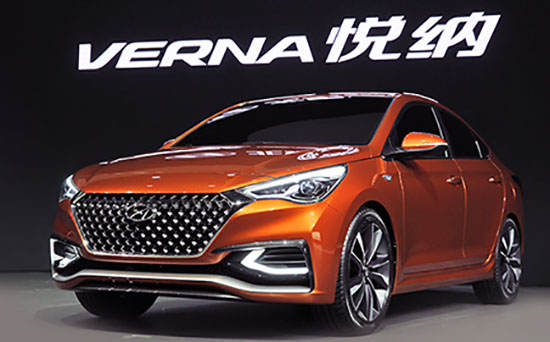 Hyundai has just revealed this Verna "concept" in China.
The Verna is pretty much the same car as our Accent.
So, yes, this is basically the next Hyundai Accent sedan for the US.
And again, it looks like a mini Elantra.
Which isn't a bad thing.
It doesn't look as cheap as, let say, the Nissan Versa sedan. Which is always one of the worst looking car sold in the US.
At least this looks quite decent.
Even though most versions will have a cheap plastic grille and small wheels.
Still…