2018 Kia GT
Last Updated: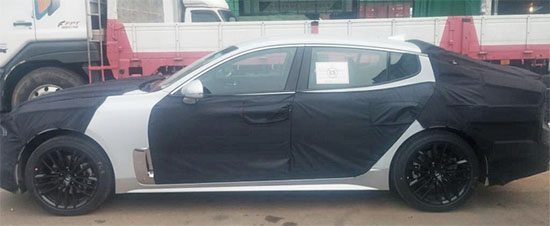 Kia has been testing a production version (top) of the 2011 GT Concept (bottom)for a while.
As you can see, it looks fine and pretty much ready to go.
And, pretty close to the concept.
But it's been 5 years. Five-years….
So nothing futuristic here.
Seems like it could be based on the Hyundai Genesis sedan. Which will be rebadged the
Genesis G80 or G70 very soon.
Which I guess would then , be… competing with Genesis.
These guys don't really seem to have a clear separate path for both brands.
Kia and Hyundai.
Looks like Kia now competes with both Hyundai and Genesis.
The good part is, it will probably be yet another really nice design from Kia.
So I really can't wait to see the final model.