2017/18 Volvo V90 Cross Country
Last Updated: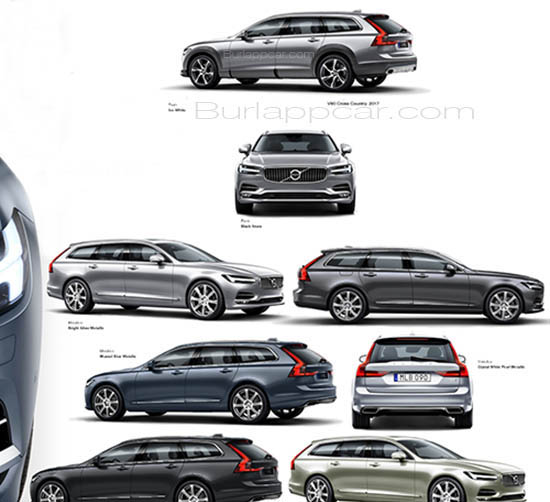 This looks to be part of some color brochure for the new V90 wagon.
Except the car on top is not the regular version.
It does appear to be the upcoming AWD Cross Country version.

Here is a better view.
No surprises here since Volvo has had Cross Country versions of its wagons for years.
(Even the small V40 hatchback get the Cross Country treatment in Europe)
So again, no surprises.
I really like the new V90. I think it looks great, inside and out. And is exactly what a modern, top of the line Volvo wagon should be.
But I am usually not a fan of these raised up "SUV wannabe" versions.