2018 Jaguar J-Pace
Last Updated: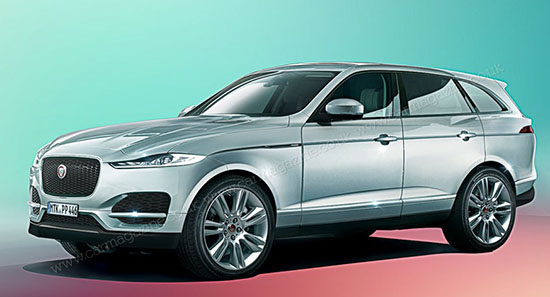 Looks like the all new F-Pace will be getting a big brother soon.
(As well as another smaller one)
This illustration from Car Magazine shows us what a larger, top of the line, Jaguar SUV could look like.
And of course, it looks just like a larger F-Pace.
I guess the SUV market is so conservative people don't really want anything too modern.
I also wonder how this will play against Range Rover. Jaguar's sister brand.
I guess it will be a case of the "Audi Q7/VW Touareg."
And it seems nobody cares, since "the more SUVs the better" seems to be every car companies moto theses days.
Which is kind of sad….