All new 2017 BMW 1 series sedan
Last Updated: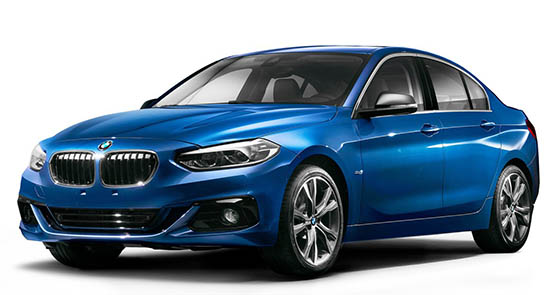 We've know for a while it was coming. So here it is.
Looking like any other BMW sedan designs form the last 10 or 15 years.
BUT. It is their first front wheel drive sedan. Using the same platform as the new Mini Cooper and BMW Active Tourer.
Which is fine, since most people won't really care.
All they will care bout is that BMW badge they could now have for about $30 000.
Just like the Mercedes CLA or Audi A3,
all these cars need to do is look like their more expensive relatives.
So far, BMW is keeping this one for the Chinese market.
But with such competition with Audi and Mercedes, I can't imagine this car not being offered in the US soon.
Since the A3 and CLS have been really good to Audi and Mercedes in the US.