All new Opel Insignia/Buick Regal wagon!
Last Updated: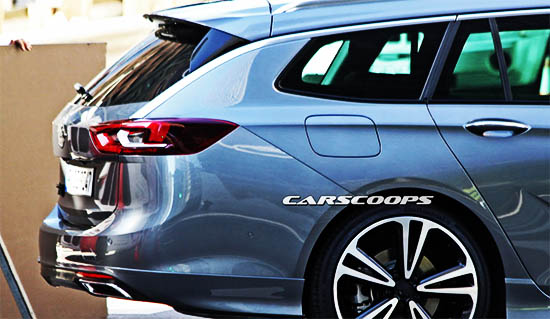 The all new wagon version of the 2017 Opel Insignia has been caught.
(looks like downtown Los Angeles… Wish I knew…)
And it looks quite amazing.
This is the car we will be getting in the US next year as the 2018 Buick Regal TourX. So the one coming over here will be a slightly raise version. Like the Subaru Outback or Audi Allroad.
This already looks 100 times better than both.
Head over HERE to see many more pictures of this great looking wagon!