How about a break from boring new stuff…
Last Updated: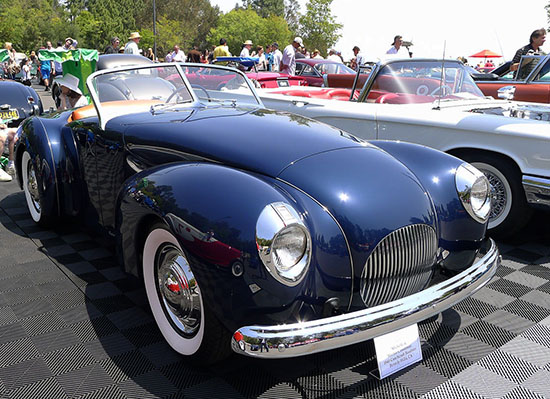 I was going through "old" pictures and found this.
Taken a few years ago at some classic car show at the amazing Greystone mention in Beverly Hills.
This is a 1940 Coachcraft Roadster.
I had never seen one.
It is apparently a "full custom". So I guess it's a one off?
It borrows a lot of parts from Ford.
And it was for sale at an auction in 2007. Was expected to go for around $500 000, but didn't sell.
I had no idea when I saw it. Wish I had talked to the owners…