2018 BYD Tang? Lexus SUV?
Last Updated: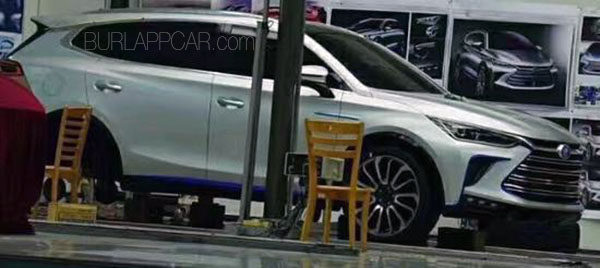 I was told this is the next version of the Chinese BYD Tang plug-in SUV.
Yes, the one I posted about recently. The one Leonardo DiCaprio is advertising in China.
The current model is only about 2 years old. So that seems pretty quick for an all new one.
But it does look a lot like a Lexus. Or is it just another Chinese copy?
Lexus is coming out soon with a longer, 3 row version of the RX.
Would the longer RX be an all new model with its own design?
What is this?
Anyone here knows?
(Thats a lot of questions…)