2018 Kia Stinger US pricing
Last Updated: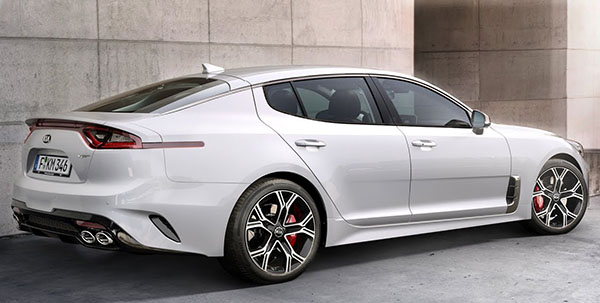 The all new RWD hatchback sedan from Kia will start at $24 500 for the 2.0 Liter 255HP model !
Which comes standard with 18 inch wheels, 6 speaker stereo and 8 speed auto.
The 365HP V6 version will start at $27 900. With leather, 19 inch wheels and 9 speaker stereo standard.
Of course, options like a glass roof, Harma/Kardon stereo and AWD are options. And much more.
These are pretty amazing prices.
As this car is intended to compete with the famous players in the segment like the A4, C-Class and 3 series.
It is much cheaper than all of these (As Kia should be. But still. Under $25 000!)
They all start at at least $7000 more, with less power. The Kia is also a bit larger and roomier than all.
This is priced right above the Optima But well under the new Kadenza.
I predict a big hit for them.