Infiniti QX80 Concept
Last Updated: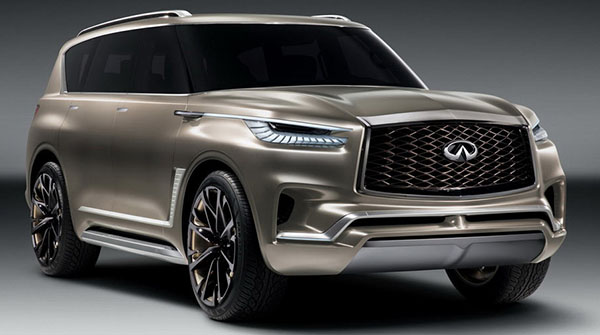 Well, it looks like that Infiniti SUV concept is indeed a preview of the next QX80.
It looks like quite a beast.
Which, I guess is what people want in that segment?
(Except for the Range Rover, which, somehow still manages to be quite understated and classy)
I mean really, how big can you make that grille????
And the wheels look to be a combination of gold and black!!!
This is pretty gross….