2018 Nissan Leaf teaser
Last Updated: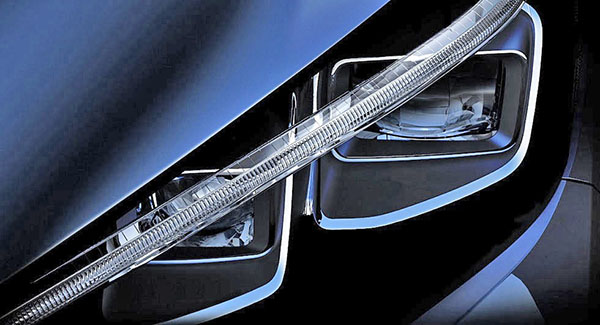 This is the first official info from Nissan about the new Leaf.
A headlight shot.
Which actually looks quite interesting and futuristic.
But the pictures we have already seen of the prototypes indicate something very similar to the current model. At least in the general shape.
It seems like an extremely toned down version of the IDS concept from 2 years ago.
At least the headlights will look good. And actually quite different from the prototype pictured.
There are supposed to be at least 2 versions available of the next Leaf. One that could actually have a range of over 300 miles (We'll see if that really happens…)
And some new Freeway self driving tech will be available as an option.
Look for the new Leaf to be introduced before the end of the year as a 2018 model.