2018 Dodge Challenger SRT "Hellcat Widebody": The slow death of Dodge…
Last Updated: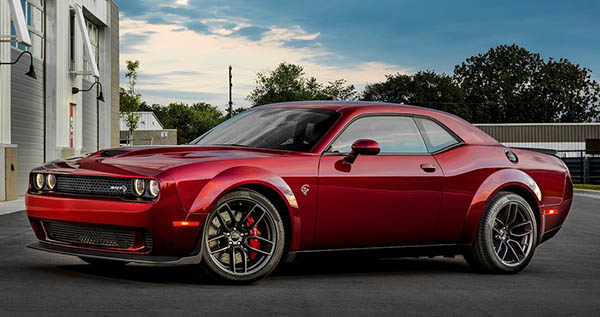 This is pretty much the big news for Dodge in 2018.
A "wide body" version of the Hellcat Challenger.
That and new trims for the Charger. And the availability of the SRT look on the Durango R/T.
Really….
This is it for Dodge. Shuffling trims and colors around.
The Durango came out in 2010.
The Charger came out in 2011
The Challenger came out in 2008!
The Dodge Journey came out in 2008. (Yes, it is still around)
It is quite amazing, and sad, to see that nothing has been done to this brand since Fiat acquired it.
Except the Dart, which Sergio Marchionne killed very quickly.
They keep teasing us with weird leaks from "dealers meetings" about a new "Cuda", or "Barracuda" model coming up soon.
Coupe and convertible none the less.
I think this might just be BS to keep the dealers in line.
This slow death of Chrysler and Dodge in the hands of the "Voldemort of the car business'" is really sad….