2018 Honda Accord teaser.
Last Updated: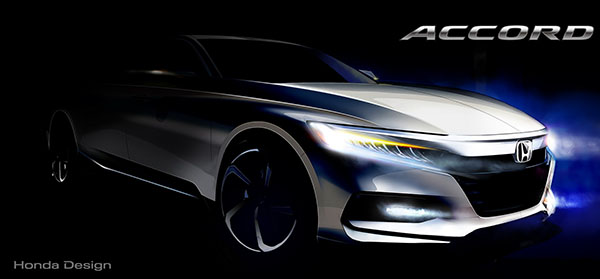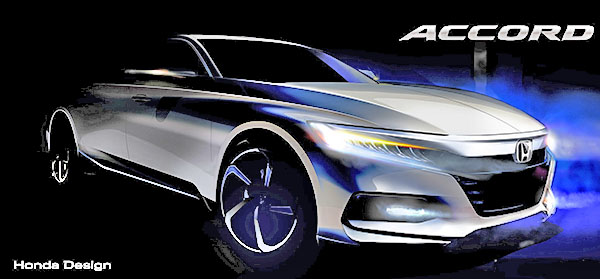 Here is the very first official sketch (plus a brighter version) of the all new Accord.
And it does look like what we saw in the prototype shots before: a larger Civic.
Which is just fine, since the Civic has done very well for Honda.
They sold over 366 000 last year. Which is more than the CR-V!
The "old" Accord still sold over 345 000 units. Quite an amazing number.
So a new Accord is a huge deal for Honda. Adopting the very popular Civic look is a good idea.
We already know the engines will be 1.5 and 2.0 Liter Turbo. No more V6.
Transmissions, depending on versions, will be a 6 speed manual, CVT or a new 10 speed automatic.
10 speed actually sounds weird to me. I mean, that thing must be constantly shifting (???)
And we have not seen a coupe prototype testing around. At all.
So I guess that's dead too.