2018 Toyota Camry being built
Last Updated: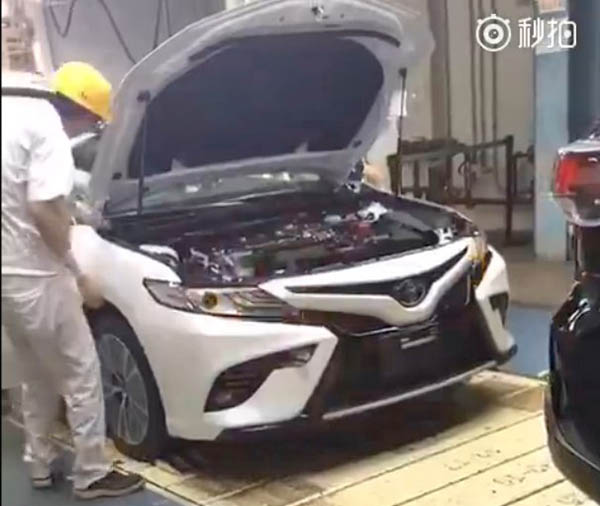 I know it's a weird post.
But that's a weird pic!
It actually took be a minute to realize this was the all new 2018 Camry. An SE model.
It does look rather weird with the hood open.
Not sure where this was taken, since, as far as I know, the Camry and Highlander (on the right side of the pic) are not built in the same factories in the US.
Maybe a trial run in Japan?
Who knows…