Buick brings back "eAssist" from the dead.
Last Updated: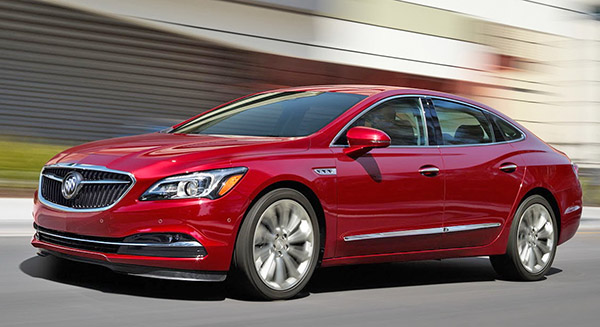 Yes, there was already an eAssist system on the previous generation.
It was pared with a 2.4 Liter engine and was officially rated at 25/36MPG.
I even drove one (HERE)
Now, Buick just announced a "new" eAssist model is standard for the 2018 Lacrosse.
And the V6 is now an option.
In a world of efficient engines and plug-in hybrids, that eAssist seems really outdated.
I mean, it was already was outdated back in 2012!
It is now paired with a 2.5 Liter engine. And no words yet on gas mileage.
The 2017 V6 model was rated at 21/31MPG . Although things should be even better for 2018 since the V6 now comes with a new 9 speed auto.
I guess, at least now the eAssist is the cheapest option. If they push it to almost 40MPG HWY that could be an advantage….
The eAssist model is also cheaper ($30 500) than last year's V6 ($32 000).
On a sad note, the Lacrosse is also offered as a hybrid in China. But it is a much better and modern system based on the Malibu Hybrid powertrain.
I guess the US market is now really an after thought…