2018 Nissan Leaf: NOT all new.
Last Updated: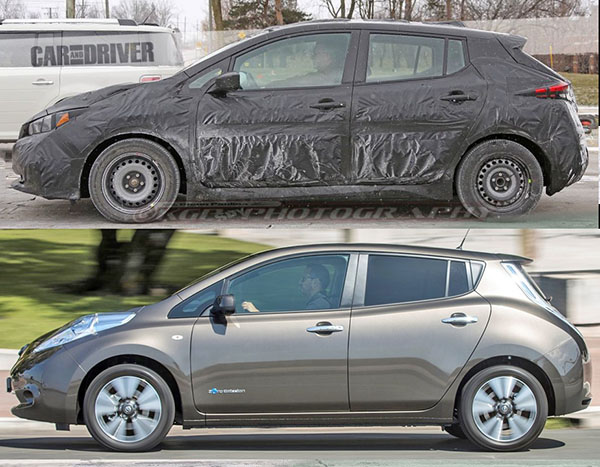 I would even say: "not all new at all".
As you can see here, the "next generation" is basically the same car. All the glass looks exactly the same.
Sure, the panels will be new. Basically trying reproduce the IDS concept design, on top of the existing car.
Which could end up looking quite awkward and clumsy.
It is basically what Ford did with the 2010 Mustang. Which turned out fine in that case.
The futuristic design cues of the IDS concept on the rounded (bloated?) old Leaf might look more like a Frankenstein experiment.
Again, most Leaf owners are happy. And more range is usually all they might require of the "new" model.
And the interior?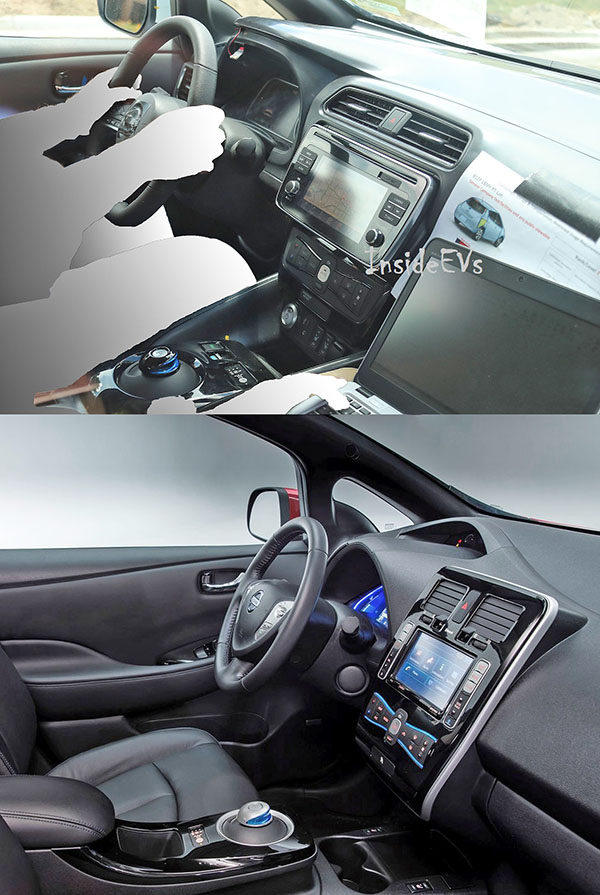 Similar story inside. Although it looks like they put a little more effort.
Same dash structure, with new shapes on top.
Although not everything is new. As you can see on the AC controls. The main gear knob. And even the doors.
(On the bright side, current owners won't be lost.)
Let's just hope that, after almost 8 years, there is at least something really new under the hood…