Not a happy ending…
Last Updated: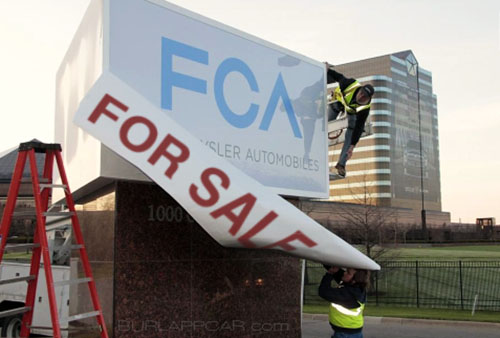 Or would it be?
Sergio Marchionne is obviously the worst guy to head a car company.
So if it takes a new owner to get a decent guy in charge, that wouldn't be the worst thing.
But if Jeep is sold to China, what will happen to the other guys? Chrysler, Dodge, Fiat and Alfa.
Chrysler can easily become a main brand again. With good products, why not.
Dodge could be an SUV brand? Since sports cars aren't much of a thing anymore…
Fiat still has a huge operation in Europe.
Alfa is just starting again. Poor guys….
Who would be willing to take that on?
(I guess, someone was willing to pay billions to get Opel. So anything is possible.)
They are still a good option for someone who wants to enter the US market. Distribution, facilities. Everything is already there.
Could a French company be interested? Although Peugeot will have their hands full with Opel for a while.
And Renault is busy rebuilding Mitsubishi…
Or another Chinese company ? A path to enter the US market in a big way.
How about Tata from India ? After Jaguar and Land Rover, would they be interested in more mainstream brands?
How about us? All of us on this site. We could maybe all get together and raise some money through Kit Starter. Maybe enough to get just one of the FCA brands. (I'd like to do something with Chrysler)
What a mess…