Untitled Post
Last Updated: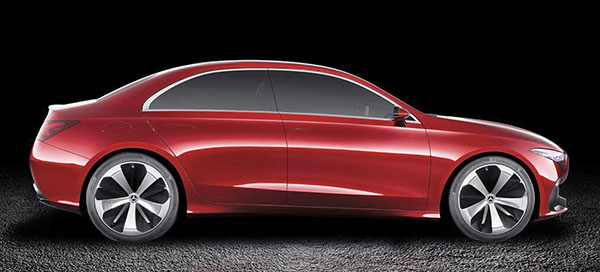 Looks like the A Class sedan will stay pretty close to the concept.
Which, was pretty much a preview of things to come. Not a "real" concept.
On these pictures, it looks like the front end of the production car is quite a bit longer. And the whole thing actually seems a little sportier.
But that could be the long lens etc…
So now, this will be going up against the Audi A3 sedan. Which we were told a few years ago was the job of that new CLA.
The next CLA will be reborn as a hatchback/liftback version of this A Class sedan.
All pictures of the Mercedes A Class sedan prototype are HERE.