2018/19 Porsche Mission-E
Last Updated: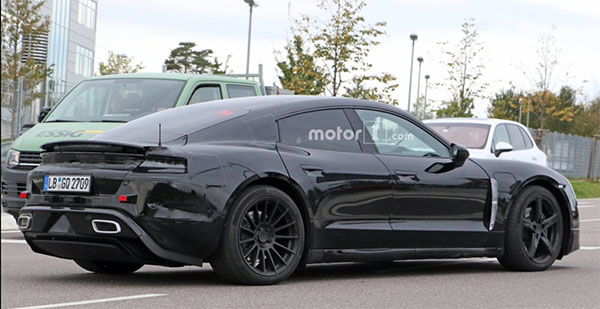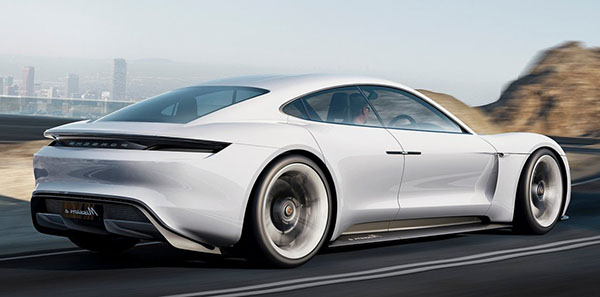 Looks like the production model (black car) will stay very close to the stunning 2015 concept.
Sure it has normal rear doors, smaller wheels etc..
But it already looks like it will be a stunning looking car.
Porsche has already announced it will be priced around the same as a base Panamera. Which will compete right against the "aging" Tesla model S.
I predict big sales.
See all the pictures of the new Porsche OVER HERE.
Also notice the fake exhaust. A nice cocky touch…