2019 Infiniti QX50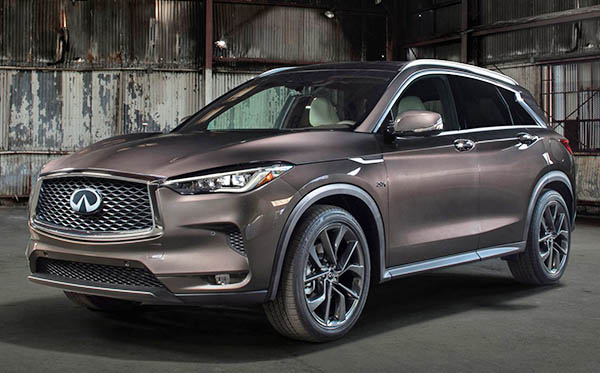 This one also took quite a while to go from "close to production concept" to the real thing.
But at least, the concept looked great and very modern.
And it looks like the production model retained most of it.
This is the only picture we have so far. (The interior is also supposed to be very similar to the concept)
Power comes from an all new 2.0 Liter Turbo with Variable Compression.
It will produce 268HP, and will come with a CVT (That's right. CVT. Which means Infiniti is ditching the "old" 7 speed auto…)
It is also based on an all new platform.
I think this will very quickly become Infiniti's best seller. If priced right…
More on it very soon.