2019 Ram 1500 pick up truck Interior
Last Updated: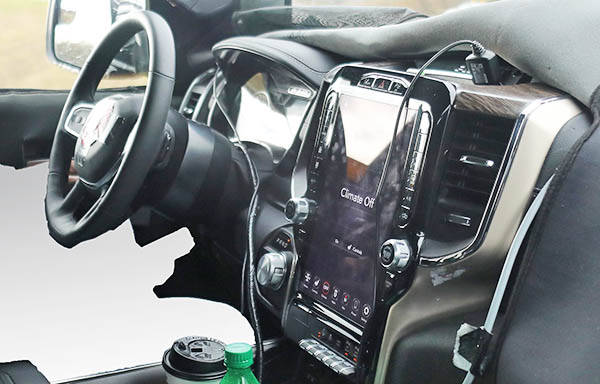 This is a weird style exercice between strangely retro (plastic chrome and fake wood) and futuristic.
Like a 70's version of Blade Runner.
This Tesla like huge vertical screen in the center of the next Ram 1500 pick up seems like 2 worlds colliding.
This might actually turn out pretty cool. Much more modern than the current Ford F150.
But who knows what GM has in store for the upcoming Chevy and GMC trucks…
You can see more of this interior HERE.
But also, check ou the new exterior for the 2019 Ram 1500 HERE, with its very "unDodge" new grille…