Just a few more pix of the 2019 Kia Forte
Last Updated: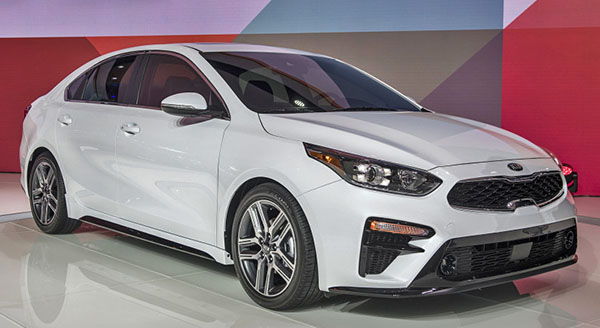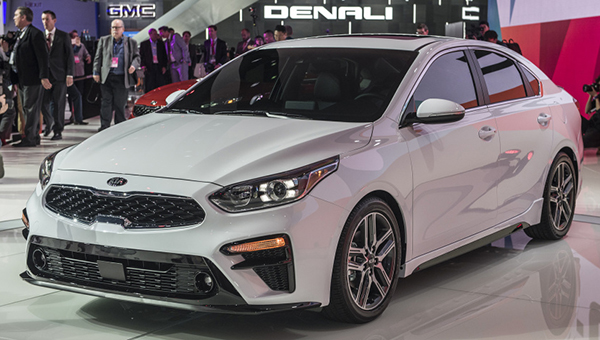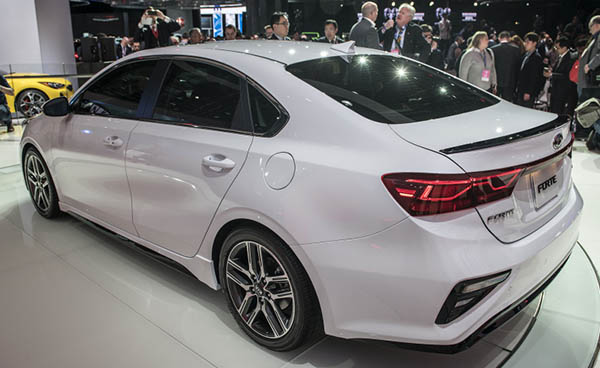 Yes, just a few more pictures of the new Forte from the auto show floor.
The white one, with normal (non black) wheels.
I still think it looks pretty terrible. And much more worse than the current model, which did have a bit of a personality to it.
This just looks like it was "drawn" and not "designed".
The details are also horrible. That front bumper… The rear one. The tiny black spoiler. Why???
I just can't see anyone who was not interested in the previous version considering this one instead.
They sold about 104 000 of these last year (including sedan and hatchback)
Which is less than the Jetta.
I can't see this new one doing anything at all to boost that number in any way.
This is quite a let down. Let's hope they don't ruin the next Optima…