2019 Nissan Altima Teaser
Last Updated: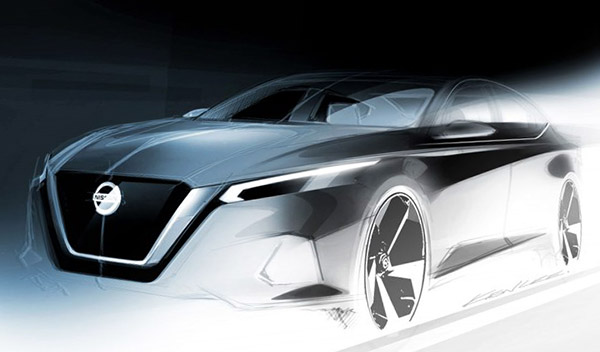 Nissan just released this first official teaser illustration for the next Altima.
The usual, overdone, exaggerated illustration everyone is doing these days.
It looks quite angular and aggressive. And very close to the concept we saw a couple of years ago.
Which is fine.
Although we have seen many pictures of the next Altima driving around already.
Covered in camouflage. HERE, HERE, and HERE.
None of these spy pictures show such an aggressive and angular shape. So, either they are using genius camouflage, or the actually car won't look at all like this illustration.
I personally think the production Altima could be quite close to what we see above.
These are great times for people interested in a Mid size sedans. There are so many great cars to pick from. Almost every one of them is a good choice.