Are Lincoln suicide doors about to come back???
Last Updated: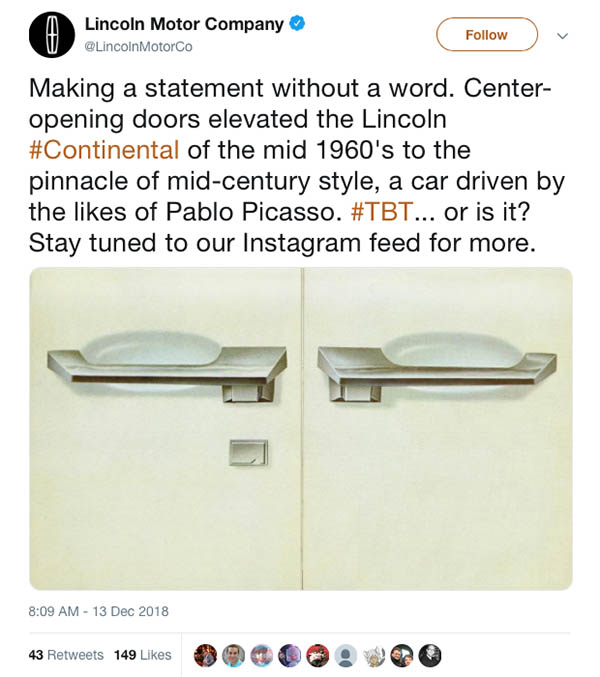 This is what Lincoln tweeted today.
There were rumors a few months ago about the Lincoln Continental getting suicide doors for its 2020 "facelift".
Which sounds pretty weird to me.
Since Ford isn't making sedans anymore and is just looking for any excuses they can think of to drop the last two Lincoln sedan models.
And since they only sold 12 000 Continentals last year.
A brand new design and re-engineering of the doors seem like an extravagant expense for such a poor seller.
On an SUV? Sure. Except the Aviator just came out and the Navigator is almost brand new.
And I really don't think the next compact SUV (Currently called the MKC) would get these suicide doors.
That seems more appropriate for a larger or top of the line model.
So what is going on with mentioning what they call "center opening doors" now?
Or "stay tuned".
What do you think???