2020 Kia Optima
Last Updated: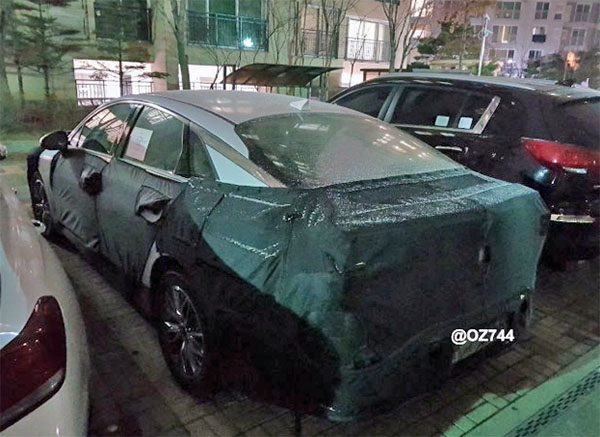 Another spy shot of the all-new 2020 Kia Optima.
They match the one I posted earlier. (HERE)
At first, I thought there was a really weird black trim around the rear window, where it meets the chrome line that runs along the roof.
But I think this is actually a strange small camouflage bit. ( I hope…)
Otherwise, it already looks really stylish. And it is really new, unlike the 2020 Passat.
It is great to see manufacturers still taking the mid-size sedan market seriously.
These cars are getting to be excellent. And a sportier alternative the SUVs.
Not sure which one will be coming out first, but the Kia Optima cousin, the Hyundai Sonata is also due for a total redesign at around the same time…