2021 Jaguar XJ illustration
Last Updated: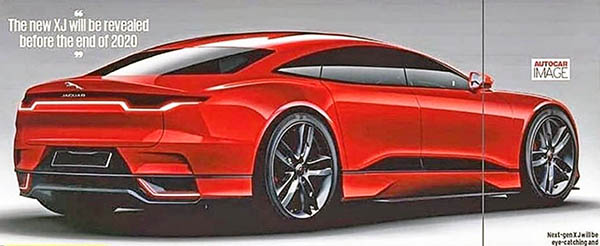 While it looks OK, this illustration from Autocar (based on
Jaguar's own recent teaser
) looks more like a sport car than a luxury sedan.
I think the upcoming XJ EV should still convey a sense of luxury and elegance that has been in the Jaguar DNA for decades. (Except in the last few years…)
The new XJ should not be a Porsche Taycan competitor. But something closer to the upcoming
Mercedes ELS electric sedan
. Not all expensive EV buyers want a sporty car.
So let's hope this is not a taste if things to come.