2021 Kia Sorento Interior
Last Updated: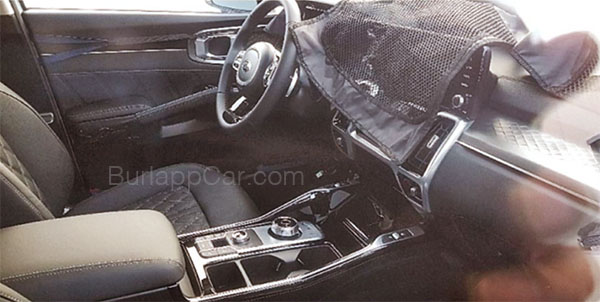 This is so far the most revealing picture of the all new Kia Sorento SUV for 2021.
I have to say, there is a bit too much chrome/satin silver trim for my taste.
It doesn't look good in BMWs and it doesn't here either.
I guess "looking upscale" means copying German designs these days.
But BMW interiors have become busy and tacky lately…
Otherwise, the screen seems to be similar to what we have seen in the 2021 Optima.
Which is nice.
I think the Sorento is in a tough spot. Since the Telluride seems so much nicer. And still starting at around $32 000. Which means it does compete with the Highlander/Pilot/Explorer crowd.
The new Sorento cannot really grow in size.
Yet it will still offers 3 rows of seats.
The current model starts at $27 000. Which is quite a bargain for its size. (only about $2000 more than a base Honda CR-V)
(thanks to a reader for the picture)