2020 Genesis G90 price
Last Updated: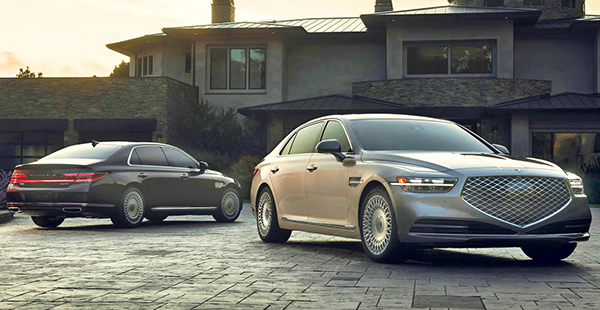 The revised (not all new) 2020 G90 sedan will start at a bit over $73 000.
Which, I think, is a crazy price.
Sure, reviewers are quick to mention it is much cheaper than the BMW 7 series, Mercedes S-Class and Audi A8. (between $12 000 and $21 000 cheaper)
But the truth is no one who is considering one of these will ever even think of the G90…
So it really doesn't matter how much cheaper the G90 is.
Its only competition, in the US, is pretty much the Lexus LS.
And the big Lexus sedan is only about $3000 more to start than the G90.
I am not sure anyone would pick a $73 000 luxury sedan from an unknown brand over an established one with a great reputation for quality just to save $3000.
On top of this, the 2019 version of the Lexus LS is available these days with huge discounts.
Between $6000 to almost $18 000 off! (If you get the $12 000 luxury package)
Which makes it cheaper than the Genesis.
Sure, the Lexus design is still not for everyone. But I don't think the Superman grille of the Genesis looks good at all. Plus, the new front and rear ends for 2020 now really clash with the super conservative profile.
Genesis sold only 2248 units on the G90 in the US last year.
Lexus sold 9300 units of the LS in 2018.
At over $73 000, the 2020 G90 is also about $4000 more than the 2019 model.
Which has the same interior and main design. Except front and rear.
It really makes no sense to make this super slow selling car even more expensive.
It should really be priced under $60 000 to have a chance.