2021 Nissan Ariya Teaser
Last Updated: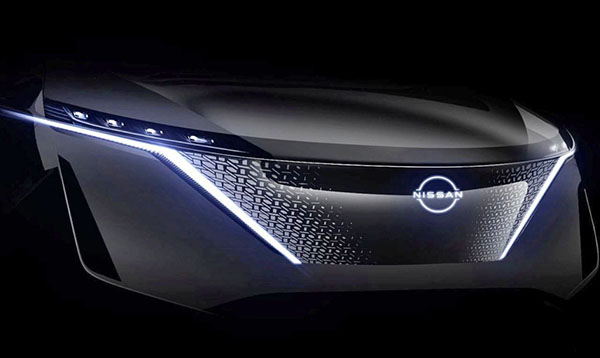 Unlike Cadillac, the all-new Nissan EV we will be seeing in 2 weeks is not a concept.
As Nissan is ready to show the world the production version of their gorgeous Ariya Concept.
(While Cadillac, in August, will still only show us a concept version of the Lyric…)
From what we have seen so far, it seems the production version will stay amazingly close to the concept. Which is fantastic.
If they can keep a base price below $40 000 and a range of at least 300 miles, they will have a winner.
Not only this would be very tractive to people looking for a roomy yet quite compact electric car.
But for those who just want to drive something that looks great!
So far, it seems its main competition would be from something like the Hyundai Kona EV. Which is a great EV. But looks quite busy outside, and 100% outdated when compared to the Ariya.
The Kona's interior is also quite old and a bit sad looking…
From what we have seen of recent patent pictures of the Ariya, the Nissan will be as gorgeous and futuristic inside as it is outside.
I think Nissan should really price this just a bit above the Leaf. Merge the next-generation Leaf with the smaller Renault Zoe. And make it cheaper.
I actually can't wait to see this.
Just as a reminder, here is Nissan's official video of the Ariya concept.
What do you think?
– Trouble for the expensive Model Y.
– Trouble the Kona EV.
– Trouble for the upcoming Bolt SUV
– Death of the Leaf.