GreatWall Ora Futurist Concept: more pictures!
Last Updated: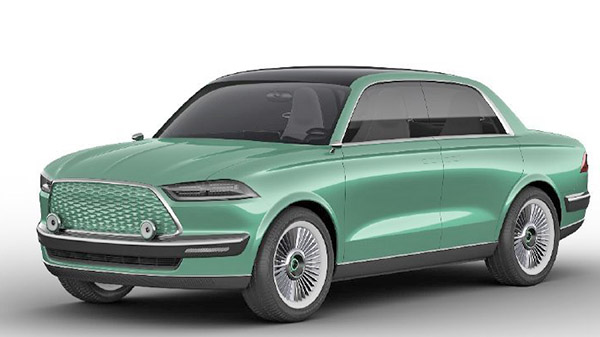 Here are many more pictures of the great-looking Oro Futurist concept from GreatWall.
It was designed by Phil Simmons, who took over as head of design for GreatWall a couple of years ago.
Simmons is mostly known for his Ford and Range Rover designs.
While the front end is actually quite modern looking, the profile is very reminiscent of 1960's European sedan designs.
The interior isn't the simplest looking thing. But with all these cool retro details, it's actually fine. And it looks like a fun place to be! This really could be the 21st Century Nissan Figaro.
The concept sedan is indeed an electric car. Supposedly capable of over 400 miles on a charge.
The best part is that it might be coming out as a production model as soon as next year.
At least in China.
I really wish GreatWall could find a partner in the US to sell this over here. An affordable, super cool looking retro electric sedan would surely find buyers. Not everyone wants an SUV.