2021 Toyota Mirai: new pix…
Last Updated: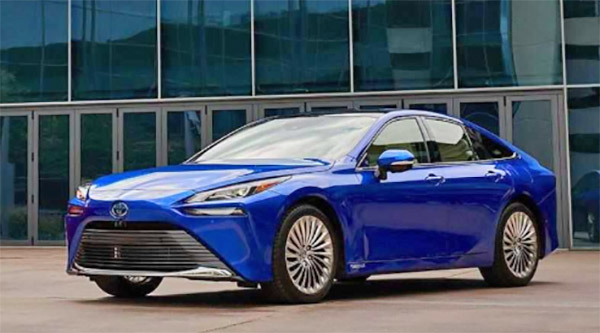 No matter what, the Toyota Mirai transformation from the ugly 1st generation is nothing less than amazing.
The smooth design and the RWD proportions have done wonders for the Hydrogen-powered sedan.
Toyota has announced we will see 2 versions, XLE and Limited when the car comes out next month.
Obviously, it looks like the Limited comes with the giant panoramic sunroof pictured above.
Again, we don't have any specs yet. But Toyota has predicted a 400 miles range a while ago.
Which is really enough for most trips, Especially since you can't really drive it far outside of California. (The Mirai is only available in California and Hawai, where hydrogen is available)
I really think the 2ng generation design and improved range will make this a much more desirable car for many.