Tesla Model S refresh: finally…
Last Updated: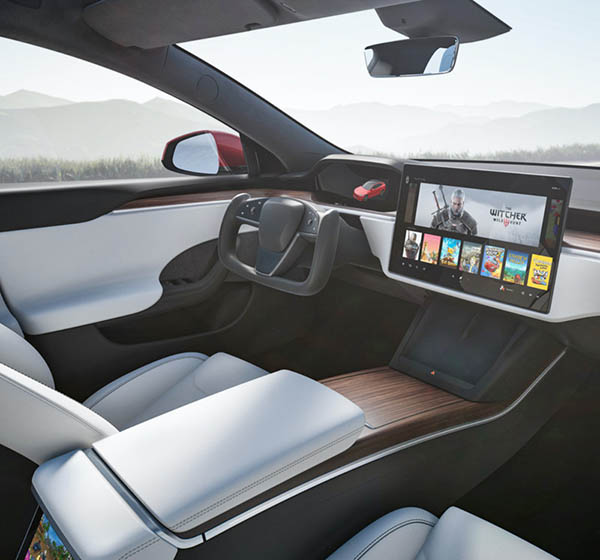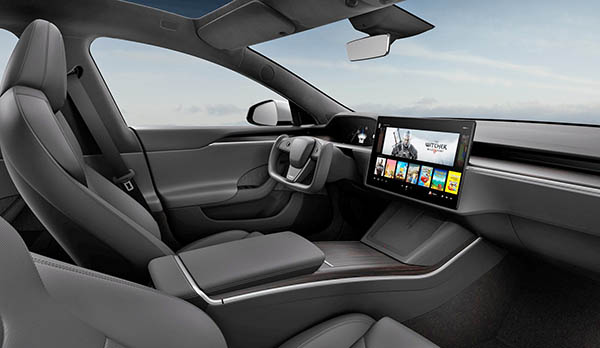 I have always been a fan of the Tesla Model S. And, as I was mentioning just a little while ago, I think the design is still fresh. But, like most people, I always thought the interior was quite a letdown for a luxury sedan.
Lately, the Model S has become a pretty good deal as a luxury sedan. With a range of over 400 miles. The "base" model is now loaded with high-end stereo, air suspension, etc… For $69 000.
Today, we finally see an all-new interior for the Model S (Even though Elon Musk lied and denied it was coming)
And I am quite puzzled…
Sure, it's new. And its' got more wood because that's what people think is luxurious. But the whole thing still doesn't seem like a high-end car. And that steering wheel looks like a joke. A video game accessory, not something that should be in a car.
At least they finally added an armrest in the back. Cooling seats, and an even better stereo with 22 speakers. And the range is now 412 miles. But the car is also about $10 000 more than it was last week!
$10 000!!!
Outside, things are actually worse. I think the mandatory chrome delete is horrible. Especially on an $80 000 car. You should at least have a choice.
With the aero wheel covers, black handles, it really looks like a base model $25 000 sedan now…
While the interior is all-new and has tons of wood trim. I don't think it looks more upscale. And that steering wheel will probably turn many people away from getting one.
What do you think? Does it have what it takes to go against Lucid Air?