2022 Ford Evos: new illustration…
Last Updated: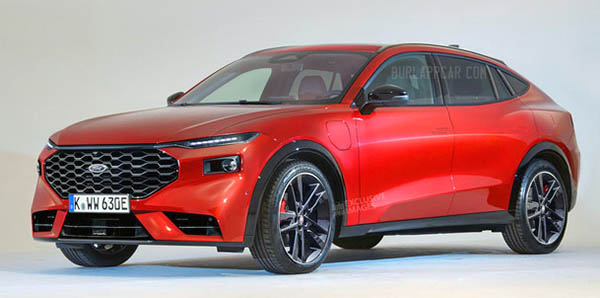 This new illustration of the upcoming 2022 Ford Evos does look quite realistic.
And for the most part, seems to match the spy shots we have already seen of teh car (HERE)
Most illustrations I have seen of that car end up looking a lot like the Mustang Mach-e. Which is weird. Why have two models looking so similar? Since they do not share platforms. One is an EV, one is not. (Although the illustration above does show an EV charging port for some reason. maybe showing a plug-in version)
On top of that, even though I personally liked the Honda Crosstour, I am not sure the market is ready for a blend of Crosstour and Mach-e.
Let's hope the final car is a bit more original than this…