2022 Mercedes GLC: new illustration…
Last Updated: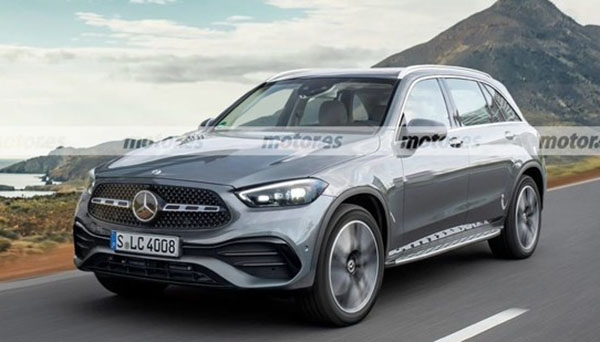 I guess the new GLC is scheduled to be the next new Mercedes we see. Unless the new SL beats it.
The GLC is a very important car for Mercedes. As it is the brand's most popular car in the US. At over $43 000 to start, it's far from cheap. And quite expensive for a 4 cylinder car. No matter what, I still think a car of this price should really have a 6 cylinder standard. I have never driven one, but I hear the Mercedes 2.0 Liter isn't the smoothest thing. (it always sound quite rough and cheap from the outside)
Still, the next generation will probably be even more popular. I also think it's about time for Mercedes to electrify things a bit in the US. They already offer many plug-in hybrid models in Europe.