2022 Honda Civic hatchback: finally…
Last Updated: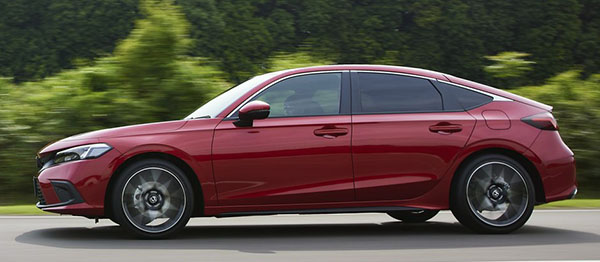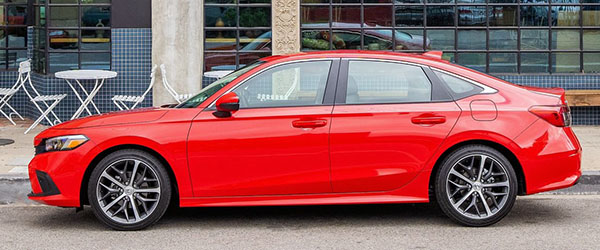 After all this time, we finally get to see official photos of the new-generation 2022 Honda Civic hatchback.
As predicted, it does look nicer and more modern than the rather stodgy sedan. (At least in my hatchback fan opinion) And a huge classy improvement over the current messy-looking generation.
It is also shorter than the sedan. ( by almost 5 inches). With the new flatter and longer hood, the hatchback now looks a bit too short. For some reason, Honda also claims the rear seat has almost 1.5 inches more legroom.
Engines are the same as the sedan. But "Sport" and "Sport Touring" versions can be ordered with a 6-speed manual.
The interior is exactly the same as the sedan, except, of course, for the cargo area.
Which doesn't seem to have a flat floor (At least from the pic above) and is weirdly narrower right behind the rear seats. So it doesn't seem as practical as it could be.
At least (from the bottom pic) you can tell it is quite easy to load up the big screen 4K TV you just stole in a dark alley at night.
(Good to know!)
On another note, I will be test driving the new 2022 Civic Sedan in a few weeks.