2022/23 Lexus LX: new illustration…
Last Updated: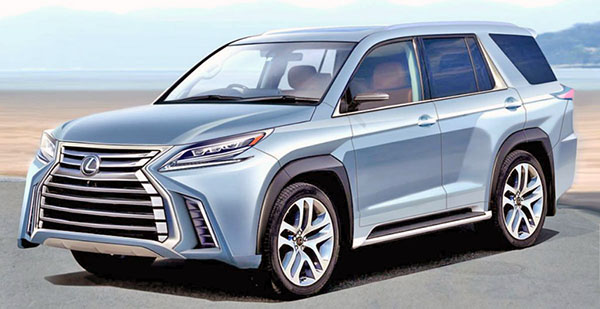 This is so bad I actually don't have any word… maybe "Ghastly" is appropriate here.
A very crude illustration, showing something that should never exist. That's what it is.
We do know there will be a new Lexus LX coming soon since the land Cruiser has just been redesigned. The real thing will probably look much closer to the Land Cruiser. As usual.
The new Land Cruiser isn't coming to the US, but the Lexus probably will. Going against the Escalade.
Let's just all pray it looks nothing like this.